life as music practitioner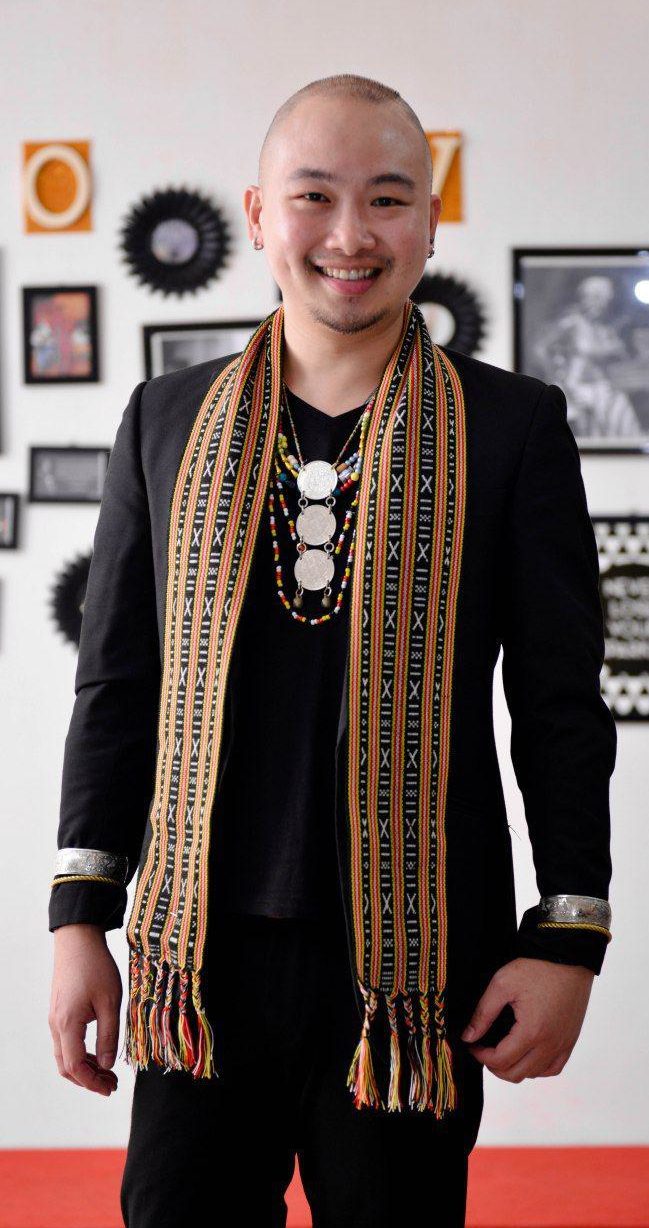 K. Lee,
Artistic Director | Voice Teacher | HRDC Certified Trainer
K. Lee (Carrey Oliver) is a songwriter, choral music practitioner, music consultant, vocalist, educator, performing arts coach and professional voice teacher in Sabah (North Borneo), Malaysia. He begins his career as a singing trainee with Karajan Music School in 2004. After two years of active career as a toured vocalist and performer with a local entertainment company in 2005, K. Lee resumes his teaching practice in 2007 at the Pusakag Music School until 2013.
In March 2014, he co-founded the then Oongisvoce Music Mansion and reunited with his past students during his years as a freelance vocalist and singing coach. Today his clients include private and government groups, public schools, colleges, and universities, as well as private students of local Sabahan and Kuala Lumpur-based recording artists. K. Lee is the Gold Medalist and Winner of Category for the Solo Singing Adult Category during the "4th World Virtual Choir Festival 2021" adjudicated by James F. Sundah, Dr Maria Emma Meligopoulou, Monica Hwang Hwa Sook, Ir. Purwa Tjaraka, and Dr Tracy Wong.
K. Lee received professional instruction in Western Classical singing and Choral Conducting under the tutelage of an eminent Baritone teacher, Mr Yap Hon Leong. He also received a Bel Canto instruction from an accomplished international soprano Ms Phoon Sook Peng whom he continues to admire and collaborate today. K. Lee also received training from a renowned opera singer, scholar, and educator, Mr Stefan Holmstrom. In addition to that K. Lee also attended singing and choral conducting workshops by Tommy Kandisaputra, Ndaru Darsono, Josephine Polim, Rainer Revireino (Batavia Madrigal Singers), Dr Brady R. Allred, and Katherine Ciesinski. Under the auspices of the Cultural Center of the Philippines, K. Lee continues his passion for choral music with choral conducting training from the renowned choirmaster of the Philippines Madrigal Singers (MADZ), Mr Mark Anthony Carpio, alongside with Philippines lyricist, Joey Gianan Vargas, and the singers in MADZ. 
K. Lee develops an interest in vocal pedagogy research and synthesize his classical voice training with the Contemporary Commercial Music methodologies expounded by established modern voice experts, pedagogues, and specialists to develop his teaching style as part of the trademark training in the Oongisvoce Academy of Music learning system. 
K. Lee received his Licentiate Diploma in Musicology and Research with his thesis entitled "Choral Pedagogy: Teaching Non-Musical Adult Choir in Multi-Cultural and Multi-Religious Malaysia" and was further awarded SCSM International's highest qualification in the Fellowship Diploma with the research thesis titled "Teaching Choral Singing to the Public Service Employees and its Impact to the Well-Being in the Workplace". He also holds a Fellowship qualification from the reputable "Australian Society of Musicology & Composition" and became the Fellow of the "Guild Of Musicians and Singers" (London).
In 2015, K. Lee founded "THE OV SINGERS" program, which later culminated into the Oongisvoce Music Mansion's highly achieved choral ensemble in Sabah. The OV Singers consist of beginner and amateur community singers from various social backgrounds and ages with learning objectives to encourage refined artistry in choral music, performing arts, and well-being through group singing. Under his direction, The OV Singers participated in the MCE International Choral Competition 2018 for the first time performing with other 83 choirs from nine different countries and received two Silver Class-A Diplomas for the Mixed Choir and Show Choir Categories which is held at Kuala Lumpur Performing Arts Centre. 
K. Lee directed the "The Sindak Sunduvan Choir" established in the year 2010 and later reorganized its name to "The iGenVE SMK DPM" (2015). The iGenVE consists of high school students aged 13 – 17 years old from the Datuk Peter Mojuntin Secondary School who received two SCSM International certifications for Grade 4 and Grade 5 in Singing Ensemble. In 2019, K. Lee trained and conducted the new batch of The iGenVE to participate in their first-ever Kuala Lumpur International Choir Competition held at ASWARA, Kuala Lumpur and received a Silver Class-A Diploma Award and Best Costume Award. 
K. Lee previously served as the Choral Director and Conductor for "The Suara Bayu Choir" (a registered community choir consisting of working adults from diverse social backgrounds) from 2005 – 2012 and won the Champion titles for the Sabah State Level Choir Competition and Malaysia National Level Choir Competition in 2007 organized by the Malaysian Department of National Unity and Integration.
One of his proud achievements is in the promotion of choral culture and arts among the local Sabahan by organizing a choral festival that brought collaboration of several strong local and international institutions, which materialized in September 2015. With the hard work and support from Anna Marius Laison (Organizing Chairperson) and Linda Lazarus (Organizing Secretary), he co-founded "The 1st Sabah Choral Festival (1st SCF)" and served as its Artistic Director to ensure quality in the adjudication, performing repertoires, and the organizing. With the Panel of Judges, Ms Denise Collins (Senior Examiner Australian GUILD Music Education), Ms Phoon Sook Peng (Malaysian International Soprano), and Mr Andrew Poninting (University Malaysia Sabah's Senior Music Lecturer), "The 1st Sabah Choral Festival" pride itself by gathering talents such as the Solar Wind Singers (Winner of Acappella Category, 1st SCF) and The Male-Efficient Choir (Overall Champion of 1st SCF), who later continue to win several awards in the national and international competitions. 
K. Lee experimented with crossover music and is an advocate for lifelong learning in music towards artistic retrospection and wellbeing. He is an HRDC Certified Trainer and is also trained in Business Administration from the Anglia Ruskin University with his Master's research entitled "The Impact of Music-Based Activities to the Employees' Job Satisfaction and their Perceived Quality of Working Life (QWL)", K. Lee is responsible for the artistry and executive development in the Oongisvoce Academy of Music as the Artistic Director since 2014. Found solace in songwriting, he also enjoys perusing works related to social sciences, neuroscience, research methodology, and philosophy. If he isn't book worming, you would see him trying out a new recipe or fanboying Masashi Kishimoto's works "Naruto" and "Boruto". 
What My client Says About Me
An outstanding & dedicated vocal teacher to our choir, SMK Datuk Peter Mojuntin, since 2011.
K. Lee
taught our students not only on how to sing as a group but also instil leadership values among them. He helped achieve the choir's dream to compete on the international stage in 2019. We have made it this far because of his dedication.
Works and projects accomplishment
Competitions and festivals participation