life as music practitioner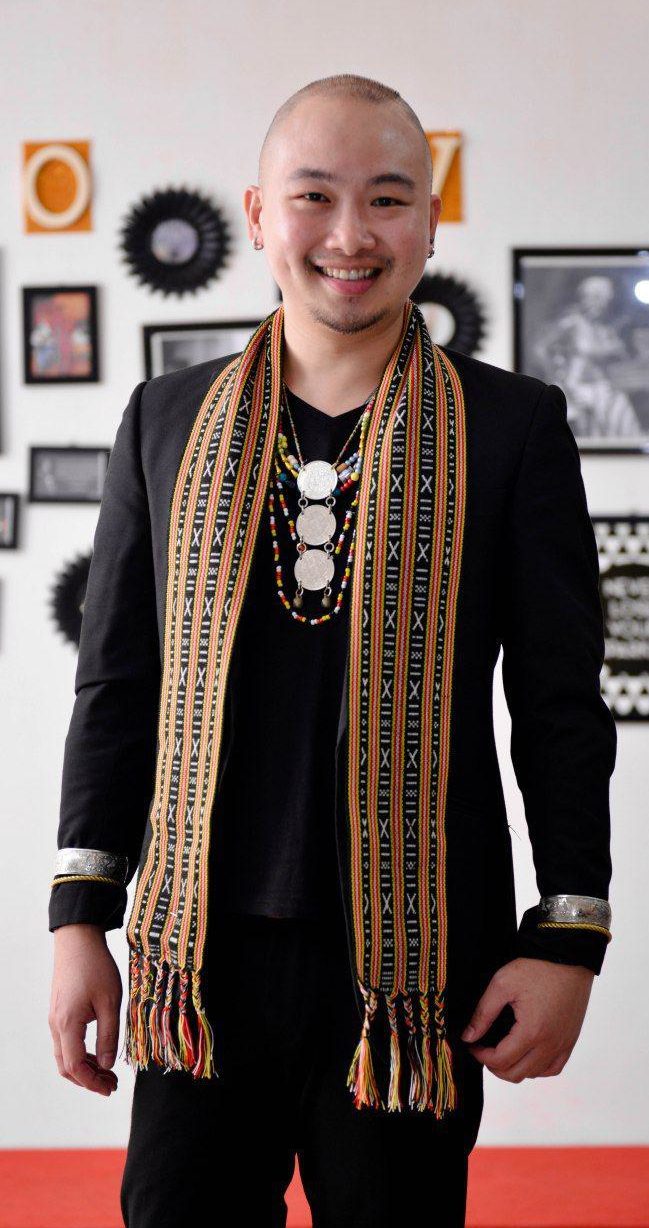 K. Lee,
Performing Arts Coach | Voice Teacher | HRDC Certified Trainer
K. Lee, also known as Carrey Oliver, is a multifaceted music professional with a diverse range of talents and a strong foundation in the world of music. With a rich and varied career spanning over two decades, K. Lee has established himself as a prominent figure in the music scene in Sabah, Malaysia.
His journey in the world of music began in 2004 when he embarked on a singing trainee program at the Karajan Music School. Following this, he gained valuable experience as a touring vocalist and performer with a local entertainment company in 2005. In 2007, he transitioned into the role of an educator, imparting his extensive knowledge and expertise to aspiring musicians at the Pusakag Music School, a role he continued until 2013.
In March 2014, K. Lee co-founded the Oongisvoce Academy of Music and reunited with former students from his years as a freelance vocalist and singing coach. His client base has since expanded to encompass a wide range of individuals and groups, including private and government entities, public schools, colleges, universities, and private students of both local Sabahan and Kuala Lumpur-based recording artists.
K. Lee's credentials are a testament to his dedication to the art of music. He is a Gold Medalist and Winner of the Solo Singing Adult Category at the "4th World Virtual Choir Festival 2021," where his talents were recognized by esteemed adjudicators. His formal training in Western Classical singing and Choral Conducting, under the guidance of renowned experts, has equipped him with a deep understanding of the craft. K. Lee's mentors include the eminent Baritone teacher Mr. Yap Hon Leong, international soprano Ms. Phoon Sook Peng, and renowned opera singer, scholar, and educator Mr. Stefan Holmstrom. He has also participated in workshops and training sessions conducted by leading figures in the music world including Tommy Kandisaputra, Ndaru Darsono, Josephine Polim, Rainer Revireino (Batavia Madrigal Singers), Dr Brady R. Allred, and Katherine Ciesinski. Under the auspices of the Cultural Center of the Philippines, K. Lee continues his passion for choral music with choral conducting training from the renowned choirmaster of the Philippines Madrigal Singers (MADZ), Mr Mark Anthony Carpio, alongside with Philippines lyricist, Joey Gianan Vargas, and the singers in MADZ. .
A distinguishing feature of K. Lee's approach is his passion for vocal pedagogy research, which integrates classical voice training with Contemporary Commercial Music methodologies. This unique approach forms a core component of the Oongisvoce Academy of Music learning system, setting him apart as a music educator.
K. Lee holds impressive academic qualifications, including a Licentiate Diploma in Musicology and Research with a focus on choral pedagogy, as well as a Fellowship Diploma from SCSM International. He is also a Fellow of the "Guild Of Musicians and Singers" in London and holds a Fellowship qualification from the "Australian Society of Musicology & Composition." In addition to that, K. Lee also holds a Malaysian Skills Diploma (DKM) in Music Leading under the Malaysian Department of Skills Development.
In 2015, K. Lee founded "THE OV SINGERS," a program that has since evolved into a highly accomplished choral ensemble within the Oongisvoce Academy of Music. This group consists of beginner and amateur community singers as well as vocal learners with the goal of promoting refined artistry in choral music, performing arts, and well-being through group singing. Under K. Lee's direction, "The OV Singers" achieved recognition at the MCE International Choral Competition 2018, earning Silver Class-A Diplomas in two categories.
K. Lee's impact extends to the education sector, where he has directed the Sindak Sunduvan and iGenVE choirs from the SMK Datuk Peter Mojuntin's high school, helping them achieve certifications and recognition in the realm of choral singing. His dedication to training the youth culminated in a Silver Class-A Diploma Award at the Kuala Lumpur International Choir Competition in 2019.
From 2005 to 2012, K. Lee served as the Choral Director and Conductor for "The Suara Bayu Choir," a community choir that achieved Champion titles in both the Sabah State Level Choir Competition and Malaysia National Level Choir Competition in 2007.
A proud achievement of K. Lee is his role in promoting choral culture and arts in Sabah. He co-founded "The 1st Sabah Choral Festival (1st SCF)" in 2015 and served as its Artistic Director. This festival brought together local and international talents and garnered recognition for its high-quality adjudication and performances.
Beyond his music career, K. Lee has a diverse range of interests and qualifications. He is a Certified Trainer under the Human Resource Development Corporation (Malaysia Ministry of Human Resources) and holds a Master's degree in Business Administration from Anglia Ruskin University. His research in this field focuses on the impact of music-based activities on employee job satisfaction and quality of working life.
K. Lee's comprehensive skill set and unwavering dedication to music and well-being make him the ideal choice for those seeking artistic guidance, vocal coaching, or choral direction. In his free time, he enjoys songwriting, engaging with various academic subjects, and indulging in culinary experiments. 
What My client Says About Me
An outstanding & dedicated vocal teacher to our choir, SMK Datuk Peter Mojuntin, since 2011.
K. Lee
taught our students not only on how to sing as a group but also instil leadership values among them. He helped achieve the choir's dream to compete on the international stage in 2019. We have made it this far because of his dedication.
Works and projects accomplishment
Competitions and festivals participation